Product image slideshow Items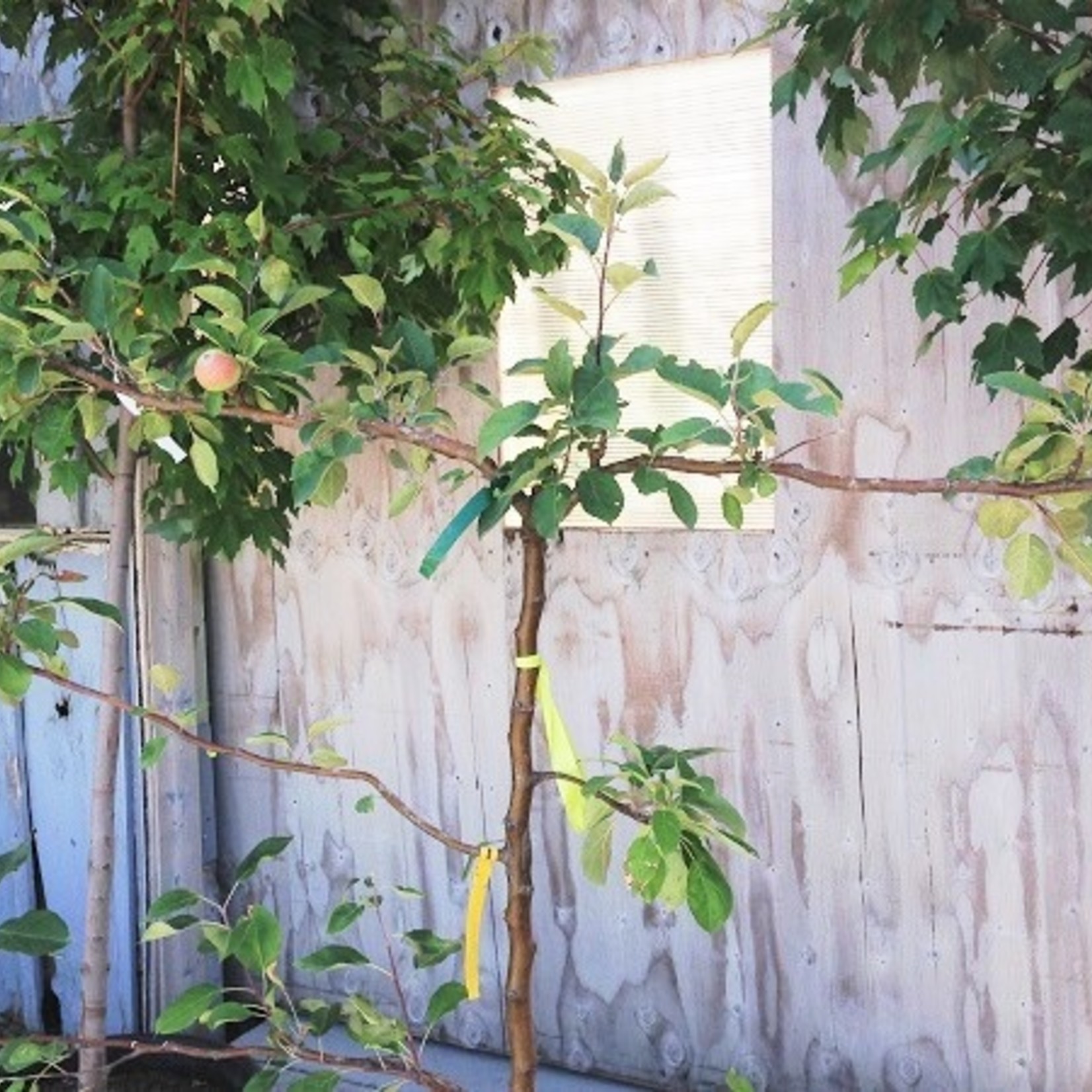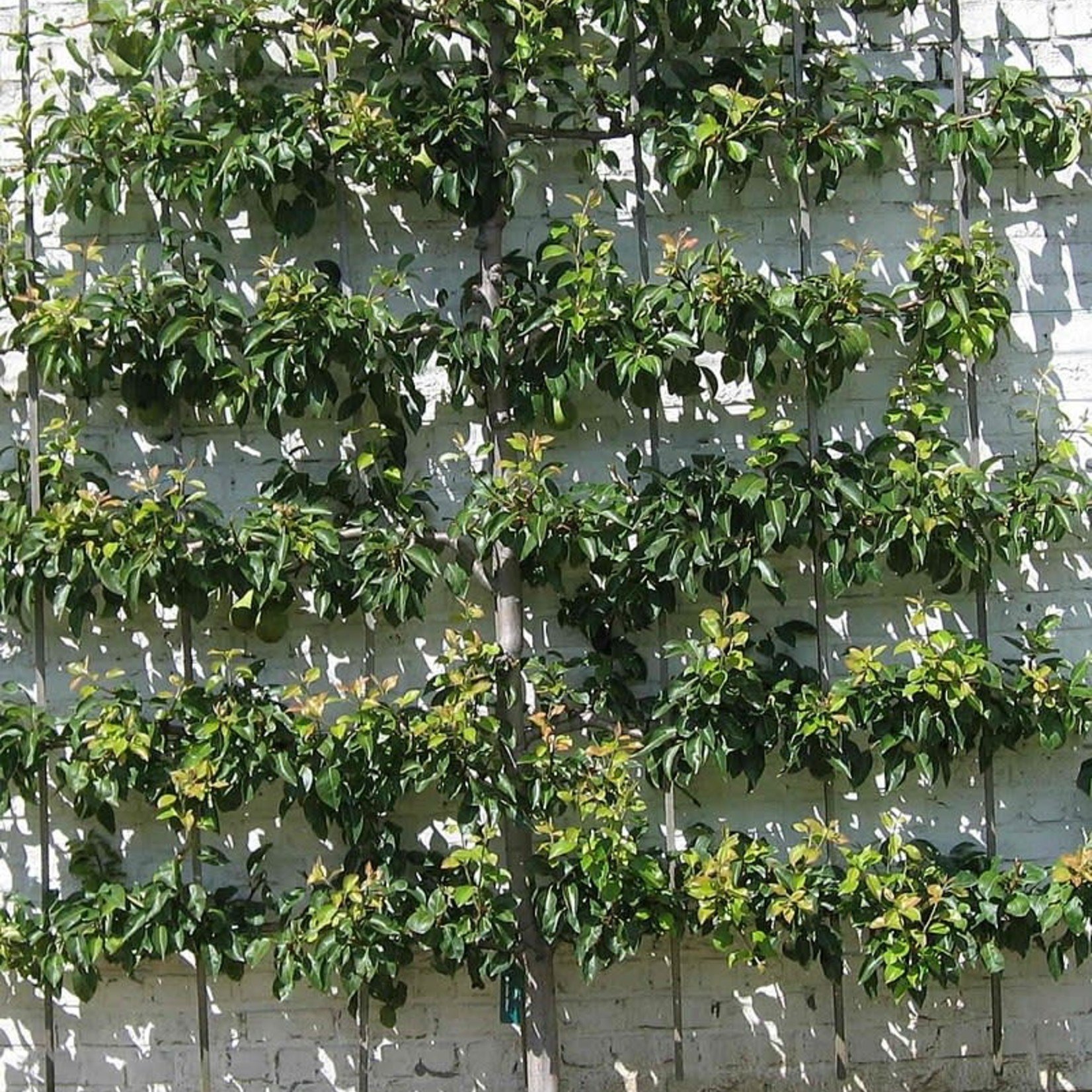 Apple Combo Espalier 7G
Details
Common Name: Apple Espalier
Latin Name: Malus domestica
Sun
Zone: 5
Height & Width:  Varies with pruning and training
Special Features:  Espalier form, pale pink to white flowers, Self pollinating, Small yards
Description:
"Espalier" refers to special techniques for training trees onto trellises.  For small yards, this a great way to make use of a narrow area.  Espalier trained trees consist of a vertical trunk and a set of horizontal arms or tiers extending either way bearing short lateral branches or spurs on which fruit is produced.  They are grafted with different varieties of apples; therefore are self-pollinating trees.  A perfect fruit tree for the smaller garden. Three popular apple varieties selected to grow well are grafted onto one tree. Already pruned to a formal tiered structure and easily maintained. You will need approximately 2.5m of linear space in a well-drained spot that gets at least 6 hours of full sun. Espaliered trees can be grown against a sturdy wall, along a fence, or across free-standing posts with horizontal wires. You may need to prune two or three times per season to keep the tree in shape. The first pruning should be after it blooms in the spring. The flowers will tell you where the fruit will be, and you can prune accordingly.
 A tree guard on the trunk will help protect against rabbits in the Winter and early Spring.
Espalier and combo trees are warrantied until October lst.