Product image slideshow Items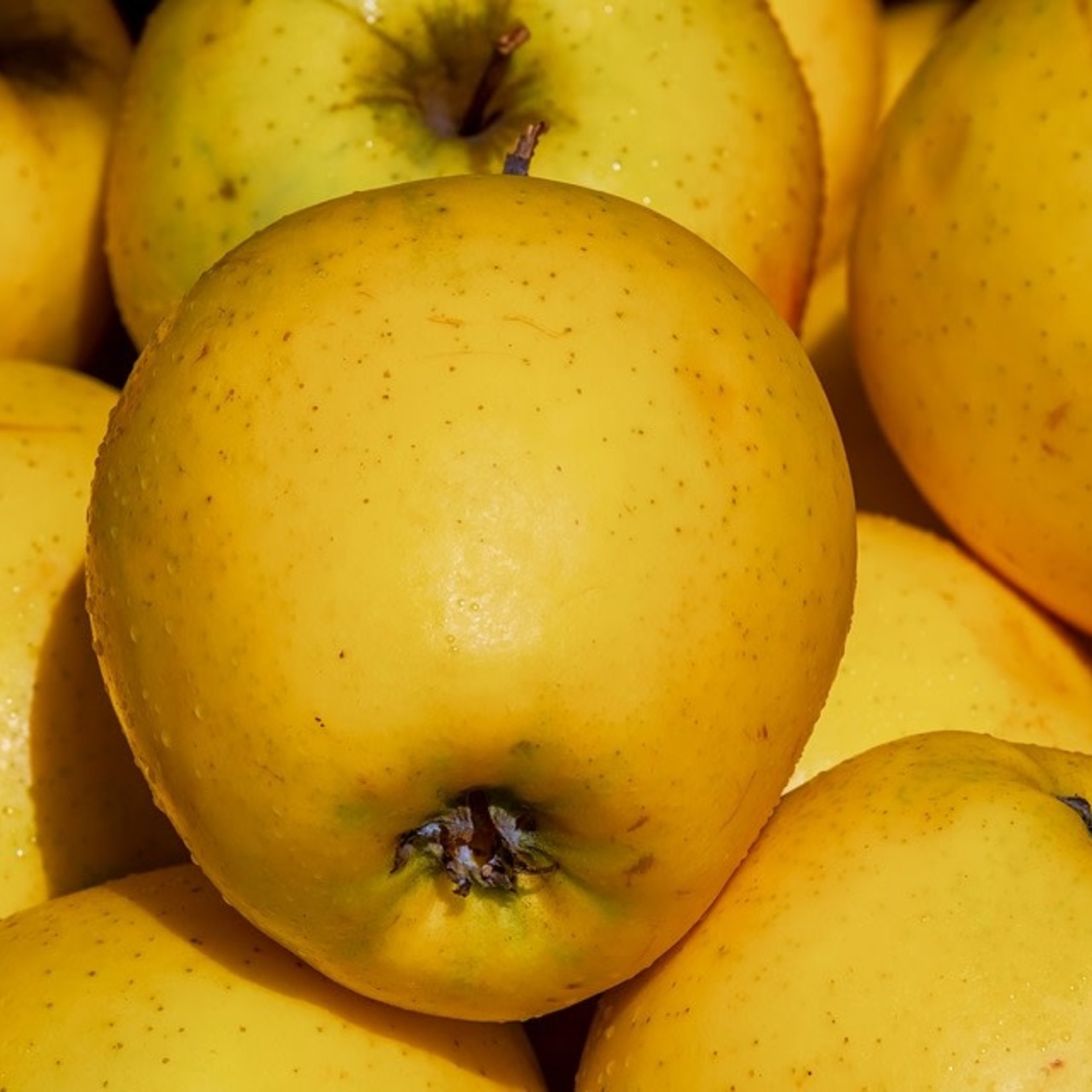 Apple- Golden Delicious 7G
Details
Common Name: Apple 'Golden Delicious'
Latin Name: Malus domestica 
Sun
Zone:  5
Height & Width:  Varies with pruning
Special Features:  Pink white blooms Spring, Semi dwarf, Long storage, Partially self-pollinating

Description:
Pale pink to white flowers will produce large, golden-yellow apples that are sweet tasting apples with a crisp texture.
Ripens mid-September and stores well. Partially self-pollinating.  Pollinate with Red Delicious, Granny Smith, Honeycrisp or Spartan to increase fruit.
White flowering crabapples will also pollinate most apple trees. A tree guard on the trunk will help protect against rabbits in the Winter and early Spring.