Product image slideshow Items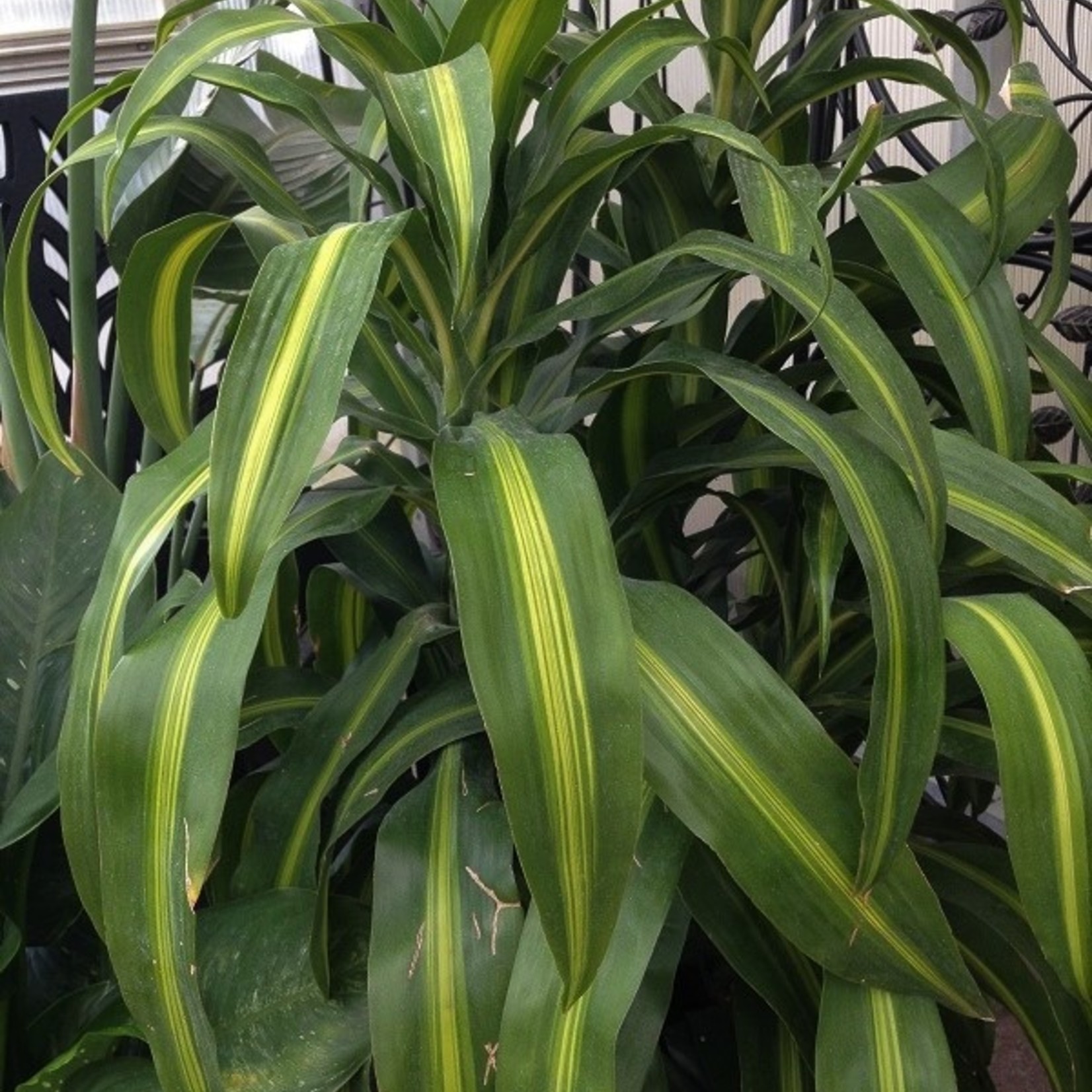 6" Dracaena Hawaiian Sunshine Bush
Details
Common Name: Dracaena 'Hawaiian Sunshine'
Latin Name: Dracaena Deremensis Hawaiian Sunshine
Family: Asparagaceae
Light: Filtered Sun, Bright Light
Special Features: Variegated foliage, Tolerant of low light, Tall floor plant, Air purification top 10 list
Description:
Dracaena Hawaiian Sunshine has large shiny dark green leaves with a prominent light green stripe in the center. As with other dracaena plants, the leaves are arranged in a rosette and grow off a very thick stem. It can easily reach a height of 4ft-5ft. indoors.
The Dracaena genus is part of the Asparagaceae family that includes about 120 species. They vary in size from tiny houseplants to larger specimens and are native to the tropics, in some parts of southern Asia, Africa, and northern Australia. The origin of the name comes from the ancient Greek word drakaina or "female dragon," due to a red gum-like resin in the stems of dracaena that was likened to dragon blood.
Dracaena plant care is fairly easy, and they can even withstand some neglect. One of the best qualities is that Dracaena helps purify the air we breathe. On the other hand, they are toxic to pets if eaten. Dracaena plant varieties sporting bright colors do best in bright light. Direct sun will scorch the leaves. Placing them outdoors for the summer in the right location will extend their life. While most Dracaena species are known for not requiring plenty of water, they do need a thorough soaking when the soil becomes dry.
See our Blog on the website on Tropical Plant Care for more plant care instructions.